Davinci Resolve – Color Grading Review
by
Macmillan Adam
| in
Videos
Davinci Resolve… A stand alone color grading hardware & software? First time I heard about this brand was 15 years ago when I started my career in post production. At that time I thought that it would be impossible for me to get my hands on it as it was such a luxurious console to have in a post facility.


7 years later, I finally had my first encounter with the control panel which made me wonder how all those buttons, balls and rings work. It was in a demo suite at that time and only the sales representative was allowed to touch it. After that short showoff, I never really bothered to know much about it because I've done all my color grading within the editing application (Adobe Premiere, FCP and Avid) and most of my clients (if not all) were happy with the final results of my edits. I love color grading and as I grew in my profession, I have learned the art of it and can say that have somehow mastered the craft. However, I've only done the best of my work with Avid Symphony. And needless to say, the grading capabilities of Avid Symphony is very powerful. I thought that this was the most powerful color correction tool bundled with an editing software. Which is true enough if you consider the editing capabilities of Avid.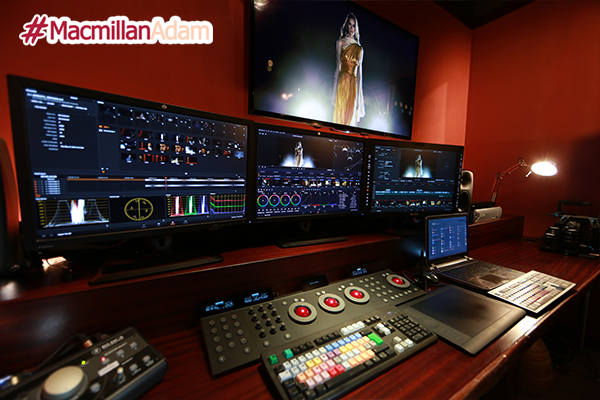 And then finally, I met Davinci Resolve. Just about 4 months ago, Macmillan Adam got the full version of Davinci Resolve together with the most powerful MacPro in the market. I was very excited to get my hands on it. I tested a few RAW video clips on it to see why they say it was and is still the best grading tool out there. And after a few online tutorials, I was surprised because it had more tools than I expected. You basically have control over every color aspect of your footage. From separate RGB channels, unlimited grades, powerful primaries, precision secondaries, automatic shot matching, power windows, image stabilization, 3d Tracking, custom curves, HSL curve grading, blurs, and Real time noise reduction, all of these have custom controls that give you power to do whatever you want with the color of your image. The workflow is also nice and easy, making it for beginners like me quickly understand how to use it. The editing capabilities are pretty basic but for small editorial changes, I think it's got enough cutting tools to effortlessly do small revisions. Color grading workflow is fantastic with node based grading and a wide range of workspaces to sift through your work. You can also save versions of your edit so you dont have to overwrite an artwork that you are happy with. Another nice feature of the software is making it easy to do a roundtrip from Avid Media Composer. It's a very straight forward workflow which saves a lot of time when you are on tight deadlines.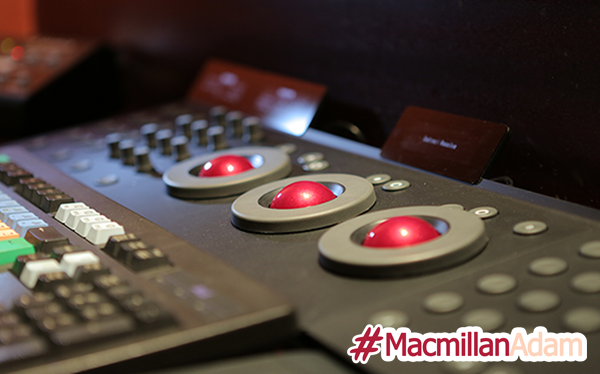 A few weeks later, we acquired the Tangent Element Console which now made sense to me why you need those balls and rings to make color grading a lot more fun, faster and easier. With the console you can manipulate levels from shadows to midtones to highlights all at the same time. Fiddling with your color wheels are handily on the color balls making color adjustments much smoother than dragging the mouse pointer. Creating power windows, using the qualifier, adding nodes and deleting nodes are only a few shortcuts that are on the buttons. Turning the knobs for hue, contrast or saturation is much easier than finding the slider with a mouse pointer. To be honest, after getting used to having the Tangent Element console, i find it very hard not having it in front of me when I'm grading with Resolve.
To wrap it all up, Davinci Resolve was worth the purchase. It was a new learning curve for me and team & we really enjoyed it. I finally understood why it is the best grading tool in the market.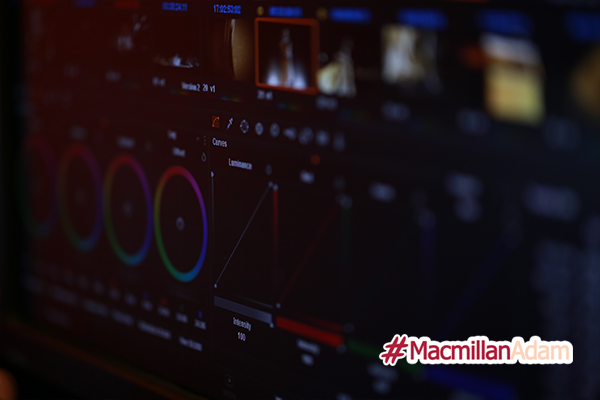 Blog written by Mario Sioco – Editor in Macmillan Adam